Tell us about you - the creator!
I am a geek mom and I absolutely adore everything cute and quirky. My favorite fandoms are Dr. Who, Harry Potter, Firefly, Sailor Moon, Star Wars, Star Trek, and Super Mario. That being said - my interests and loves are as varied as the products I sell.
Describe your shop and what you
sell
Currently my shop has a large amount of 3d felt in the hoop bows and designs. I figured out how to use the embroidery function on my machine and I am an addict! I also sell geek ribbon bows, chunky necklaces, teething necklaces and teethers, custom badge reels (because sometimes you have to be a subtle geek at work), and felties. I am always adding more and getting my hands on more craft items so my store will be ever changing!
What is your favorite item to make?
Why?
My FAVORITE item to make right now is my interchangeable Sailor Moon bows because a) Sailor Moon is awesome and b) I love options!
How and when did you start your business
?
When my little Viking baby started growing hair I quickly realized that it was going to be completely unruly. Curls everywhere. Her hair defied all method of containment so I began putting it back with clips. Well, apparently mini people do not in fact need 1 million bows, but I still had a mega horde of ribbon so I started making things for friends. A good friend asked if I ever thought about selling online, and the rest is history.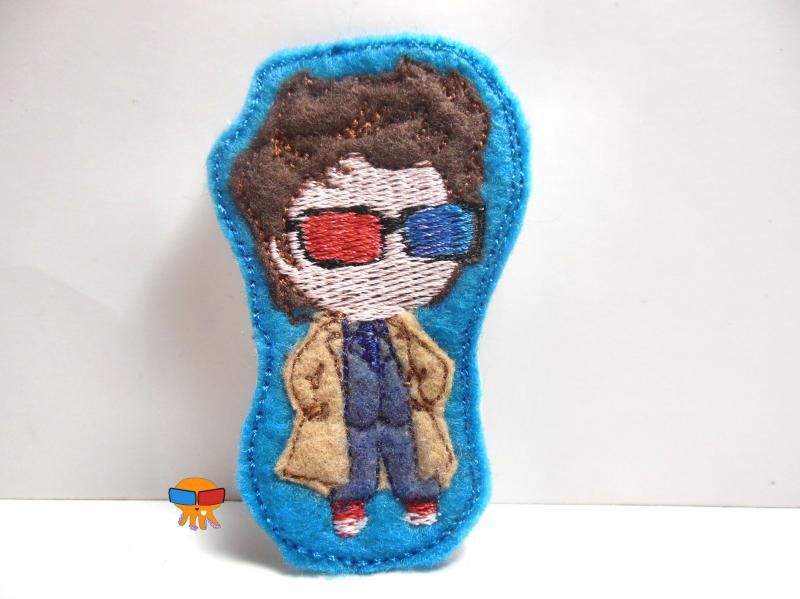 Where can buyers find you?
Thank you so much for stopping by! I'll see you next week for another Sensational Shop Saturday!
Do you want to have your handmade online shop featured? Apply here!